Current Career Opportunities
Job Overview: The Housing and Economic Justice Coordinator provides oversight, technical assistance, direction, and leadership over GCADV's housing projects, initiatives, and statewide efforts which help victims of domestic violence access and maintain permanent housing. Additionally, this role engages with various stakeholders as a strategist in the development of trauma informed housing and economic policies, procedures, and best practices which impact survivors; both nationally and statewide.
Minimum of 3 years' advocacy/project management experience in a local domestic violence service program, homelessness organization, or closely allied social justice organization.
Full details click here.
To Apply: Email a cover letter and a resume with your qualifications to hr-gcadv@gcadv.org by August 31, 2018. We will accept applications only by e-mail. NO PHONE CALLS PLEASE. All applications will be kept strictly confidential.
Please also review the openings with our member programs on the Work With A Member Program page.
Current Intern Opportunities
We continually accept intern applications and work to provide internships that meet a student's learning objectives while contributing to GCADV.  We consider all majors of study.  To apply, please complete the GCADV Intern Application.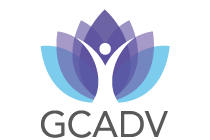 GCADV is an equal opportunity employer with a commitment to diversity and encourages all qualified applicants to apply, including but not limited to people of color, people with disabilities and survivors of domestic violence.
GCADV strives to provide a collaborative and positive work environment for staff, interns and volunteers.  As a social change organization dedicated to those affected by domestic violence, we value empowerment and growth.  If you are a GCADV Member Agency and would like for GCADV to post a volunteer, intern or career position, please contact us.